Choose quality products at the best price for your business!
Goods that are sold in Mass Market offline, online business networks. In production, budget fabrics, accessories and accessories are used. Factories that produce goods in this quality segment regularly update their collections according to the latest fashion trends.
Groups of goods that are sold in stores, boutiques and online sites. High-quality fabrics, fittings and accessories are used in production. Factories that produce goods in this segment give priority to the quality of goods and produce both stylish basic items and popular novelties of the season.
Quality segment - Premium
Goods produced by Turkish factories with many years of experience, for the production develop an individual design using natural fabrics, expensive fittings and accessories. Goods of this quality segment are sold in nominal boutiques and large shopping centers.
Goods of well-known Turkish manufacturers, which are rightfully recognized as leaders in the field of fashion. A whole team of designers and constructors takes part in the development of one model. Natural fabrics are used in the work, products are encrusted with stones, rhinestones and hand embroidery. A characteristic feature is the presence of a prestigious name and history of the manufacturer's company.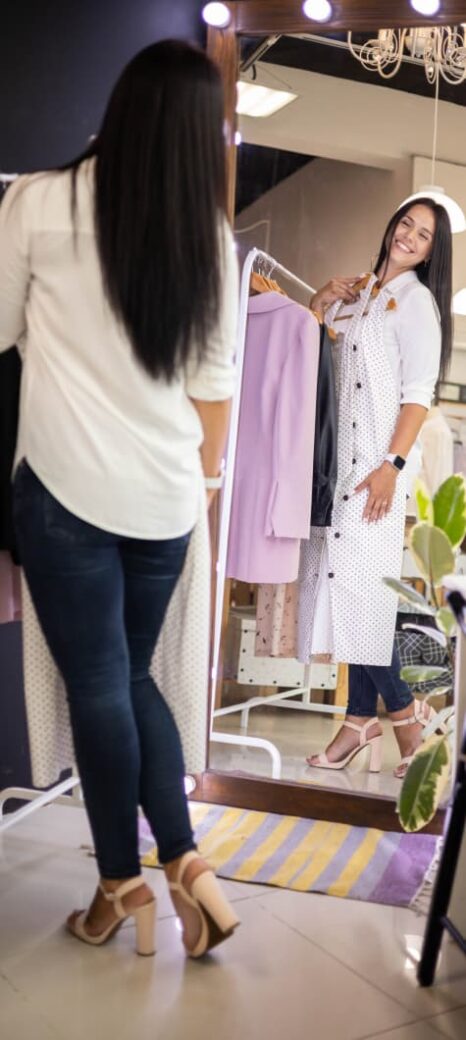 How to place an order through the catalog or through online purchase?
Just 4 steps - and you have the goods!

Step 1
Contact
and get a directory
Quick communication in any way convenient for you
A personal manager will answer all questions, provide information on the terms of cooperation;
We help to form an order taking into account the peculiarities of your business, market trends and other important factors;
Coordinating the details of the online purchase
with the manager

Step 2
Preparing to place an order
Optom Modno searches for a manufacturer, agrees with you the day and time of the online purchase;
Making a deposit before placing your order, placing an order or agreeing an online purchase.

Step 3
Purchase of goods from the manufacturer
Your personal manager forms an order and sends it to the purchasing department for subsequent purchase of goods directly from the factories

Step 4
Sending
and getting
In the warehouse of Optom Modno, the goods undergo a visual inspection for defects (without opening the factory packaging), for compliance with the color palette, the number of pieces in the package;
We provide a photo report of the purchased goods and the final sales receipt with the amount;
We make high-quality and free packaging and transfer it to the transport company "Cargo" for subsequent transportation to your country.
5 %
Order price
from $300 – $1,499
7 %
Order price
from $1,500 – $4,499
9 %
Order price
from $5,000 – $9,499
Individually
Order price
over $10,000
We supply goods to 67 countries of the world
Optom Modno uses secure payment systems and delivers goods to our customers with reliable shipping companies.

Detailed delivery information








Feedback from our clients
Fill in the short form and we will contact you for a consultation